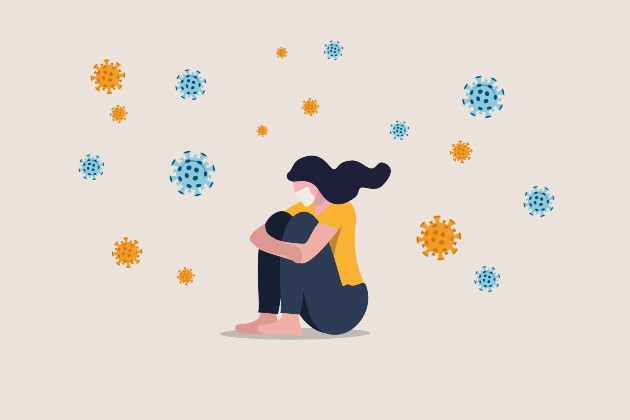 As the news of Omicron spreads, even alone in my house, I can hear the head-banging and the groans from all over the world. Not again! I thought we were done with this! I can't do this any more! It has to stop! No no no no nonononooooooo!
Well, it's yes yes yes. It is happening again, the same thing, yet one more time.
Kinda like being Jewish. We know all about doing the same thing over and over again. Our holidays with their standard readings and songs. Our seder – the same every year, down to the menu. Our Rosh Hashanah resolutions and our Yom Kippur regrets.
And don't forget that in religious congregations, the Torah is read over and over, every year, with the same Haftarah readings attached, all in the same melody.
The challenge is to find something different every year, to make the holiday or the reading say something about our present times, to learn something new, to find another way of looking at something we see over and over again.
That's the challenge we find now. We have to accept that COVID has come for us yet again and we have to use this as an opportunity re-examine our responses. What did we learn during the Alpha and Delta surges that we can use this time? What's different about this wave? How are we different this time? How are the people around us different? What choices can we look at anew? What techniques can we use against the tendency to despair? In short, how can we make this Jewish?